What to Expect from our Chrysler Service Center in Lynchburg, VA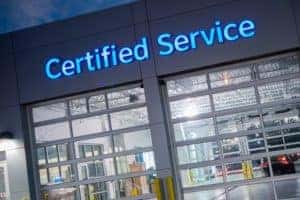 Practicing preventive care and sticking to a regular maintenance schedule is one of the best things you can do for your vehicle. When the time comes to schedule your next service appointment, trust the experts at our Chrysler service center.
Why Car Service is Important
Your car is built to last, but normal wear and tear do happen. Regular car service is one of the best things you can do to prolong the life of your vehicle.
How often you take your vehicle in for service depends on the type of vehicle and how often you drive it though there are general guidelines you can follow. For example, we suggest having an oil change every 3,000 – 5,000 miles.
It's also important to have your tires rotated. Your tires should be rotated regularly to ensure even tread and a tire check-up can help identify any potential issues. We also recommend checking your tire pressure regularly.
Our Chrysler Service Center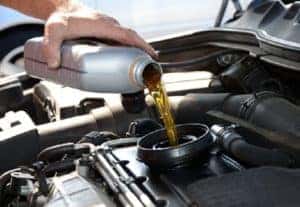 At our Chrysler service center in Lynchburg, VA, you can always expect expert advice and outstanding customer service. From basic maintenance services such as oil changes to extensive vehicle repairs, our Chrysler dealership has the equipment and skill to handle your service request.
We have a team of certified, factory-trained technicians who will care for your vehicle as if it were their own. They know every inch of your Chrysler car from the bolts on the tires to the inside stitching.
Our facilities are state-of-the-art and equipped with the latest specialized technology, as well as a large inventory of Mopar® car parts. We offer free estimates and you'll never feel pressured to add a service that you do not want. If you need a state inspection, we can help with that too.
If your vehicle requires a service that requires a bit more time, we offer car rental options and a shuttle service. We understand that being without your vehicle can be inconvenient and our technicians work quickly and efficiently to get you back on the road as soon as possible.
Reach Out Today
It is easy to schedule an appointment online. Simply head over to our website and fill in the secure form. We are open extended hours to accommodate your schedule, including early-bird hours and Saturday service.
If you are searching for a car dealership near me in Lynchburg, VA, look no further than Billy Craft Chrysler Dodge Jeep® RAM!