Rugged and Retro: 2022 Jeep Wrangler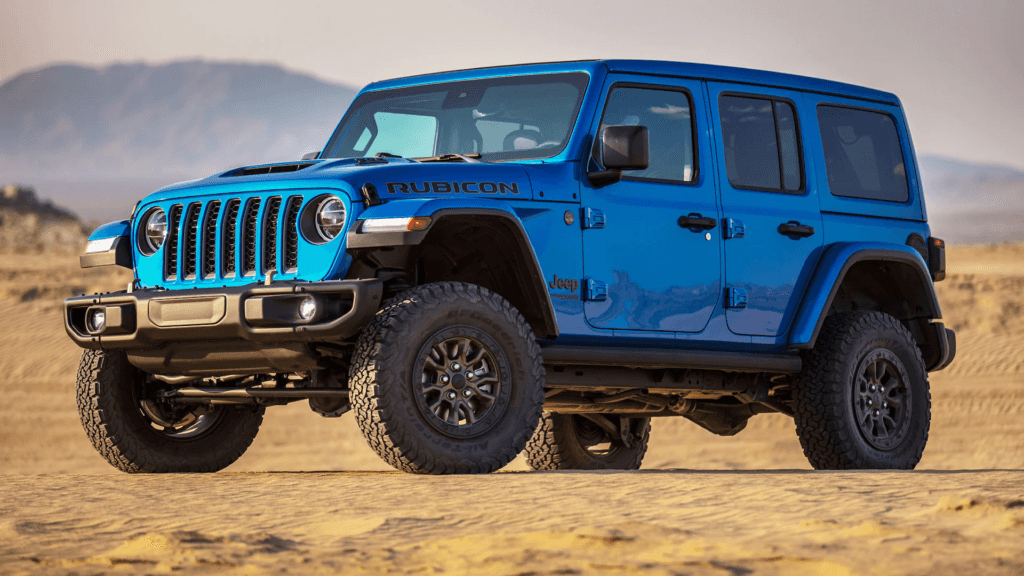 The 2022 Jeep® Wrangler, with a starting MSRP of $31,590, offers customers a durable and capable vehicle that provides an accomplished performance in all off-road conditions and comfortable ride on the road. Here at CMA's CDJR of Lynchburg, we are thrilled to bring this vehicle to the southern Virginia area. Visit us today to discover how this Jeep can be your trusty companion on any adventure.
Jeep Wrangler Performance and Specs
This version of the Jeep Wrangler is powered by a robust 6.4-liter V8, which generates a muscular 470 horsepower and 295 lb-ft of torque. A plug-in hybrid option is also available, providing a range of 25 miles of electric only driving —enough for most trails. This Jeep SUV sprints from 0-60 in 4.7 seconds but is also one of the most fuel-efficient vehicles in its class, achieving 29 mpg for highway driving and 22 mpg on urban routes.
AWD is supplied standard, as is the traditional two-door structure, although a four-door option is also available. The high-set seating provides a commanding view of the road or trail, allowing the driver to take advantage of this vehicle's easy maneuverability to navigate even the most challenging off-road conditions.
Jeep Wrangler Entertainment
While the 2022 Jeep Wrangler focuses more on performance, passengers will still be thoroughly entertained. The SUV provides infotainment through the Uconnect system with its easy and responsive touchscreen display. Apple CarPlay® and Android Auto™ are available options along with a 9-speaker Alpine audio system.
Jeep Wrangler Safety Features
This Jeep Wrangler also provides driver and passengers with innovative safety options. Blind-spot monitoring, rear cross-traffic alert, and rear parking sensors, all increase drive visibility all around the vehicle and help ensure safe journeys for all passengers. The 2022 Jeep Wrangler is the latest version of an iconic off-road vehicle which combines the ability to take on the most rugged trails with charming retro styling.
We look forward to demonstrating the impressive capabilities of this vehicle to you in person. Visit our central-Virginia dealership to schedule a test drive today and experience the essential comforts and outstanding value of the 2022 Jeep Wrangler.